Channel 4 Documentary 'Addicts Orchestra' Seeks Members
Posted on August 30th, 2013 by
UK Music Jobs
in
Music Industry News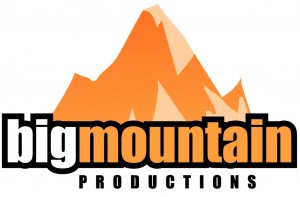 Big Mountain Productions are working with Channel 4 on an ambitious television project which will explore the challenge of addiction through musical creativity.
The project will be included in a Channel 4 documentary and is supported by Action on Addiction. The company are keen to hear from people in recent recovery with musical talents who may wish to join an orchestra, with rehearsals to start in mid-September.
The project is spearheaded by musician and composer James McConnel, himself a recovering alcoholic, whose own son, a promising musician, recently died of a heroin overdose.
Addicts Orchestra aims to reach out to individuals whose lives have been affected by addiction and who could benefit from taking part in the project. The team are looking for musicians who have struggled with addiction to come together at a special performance alongside musicians from a prestigious orchestra.
Musicians should have a real love of classical music so that taking part will be enriching and meaningful for them as they embark on a period of musical training, workshops and rehearsals before performing.
Participants will have the opportunity to receive high-level musical guidance and will be encouraged to explore their own musical ideas. Crucially, they must already have taken their first steps on the road to recovery, as well as being able to play a classical instrument and read music to a good level. Members will also be supported during the process by Action on Addiction.
If you think you might be interested in taking part, or know someone who would be, then contact Big Mountain Productions on 020 7766 5247 or email john@bigmountainproductions.com
www.facebook.com/AddictsOrchestra
www.twitter.com/AddictsOrchestr
---
Tags: acction on addiction, addiction, addicts orchestra, big mountain productions, channel 4, classical, documentary, heroin, instrument, james mcconnel, Musicians, Orchestra, performance, Training