Course: CM Arts & Music Leader Training Programme
Posted on August 24th, 2013 by
UK Music Jobs
in
Music Industry News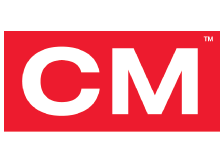 Leading music training organisation CM's 24-week Arts and Music Leader Training course is massive opportunity for people who have a background in music and arts and want to increase their knowledge, skills and experience in teaching and working in a community arts and music setting.
The course is a unique course only offered by CM and is a great opportunity for people looking for new channels to earn money from their music career. 

It aims to provide a sound foundation in teaching and learning within a community arts setting, and explores a variety of subject areas within teaching and learning, including different teaching methods, styles of learning, repertoire and curriculum models.
The programme is aimed at those who want to develop a career in community music and arts leadership.
Successful completion of both Learning & Teaching Theory and Practice modules leads to PTLLS City and Guilds 7303 teaching qualification for the life long learning sector.
The course is in its sixth year and attracts people from the arts and music industry in different fields.
Previous students have included teachers, professional musicians, singers, producers, promoters and other business owners all wanting new skills and understanding of teaching in this area.
The course also brings the group together to share experiences and learn together. It is a great way to develop the skills needed to teach with confidence and understanding.
Ex students are now working in schools, colleges and arts and music organisations. Some have even gone on to set up their own companies.
A high percentage of people who have passed the AMLT are now in employment and students who have passed said that their teaching confidence has increased.
Benefits of the course:
• Gain the skills needed to become a tutor, gain employment and increase your earnings.
• Earn a qualification and gain credibility in the profession of teaching music.
• Improve confidence in you and your teaching to pass on your knowledge to your students.
• Explore various teaching styles to improve your versatility in a teaching situation.
• Small classes that give you attention so significantly improve your skills to achieve and become a great tutor.
• Trained specialist tutors giving you expert knowledge and experience to draw upon.
• Easy to apply techniques making it simple to learn and move forward to a new to a career in music tuition.
• Challenging learning that will keep you focused and builds towards a new career.
• Unique course that is not provided anywhere else in the country, helping you get a head in music tuition.
Simon Morris, a music producer and student on the course says: "The course goes beyond just passing the PTLLS qualification and contains many useful insights into the Art Of Teaching. A great course for those intending to teach in the music or arts"
The courses:
Learning and Teaching Theory – 12 weeks beginning January 2013
• Gain an understanding of the key principles of creative learning and teaching
• Learn how to teach and lead confidently and effectively in a variety of different settings
• Engage in ongoing reflection on and development of your practice.
Students can take this the theory module alone or go on to take the Learning & Teaching Practice course to gain the full PTLLS qualification.
Learning and Teaching Practice – 12 weeks beginning June 2013
• Develop and teach your own unique workshop pieces
• Learn how to plan and write a series of lessons into a 'scheme of work'.
The Learning and Teaching Practice course can only be taken if the Learning and Teaching Theory course has been completed first.
Sessions will be every Tuesday evening from 6pm – 9pm.
For further information and an application for, you can contact Richard Clegg – rich@cmsounds.com / 020 7377 0621 or visit http://www.cmsounds.com/courses
---
Tags: arts, cm, colleges, course, education, learning, Music, schools, teacher, Training